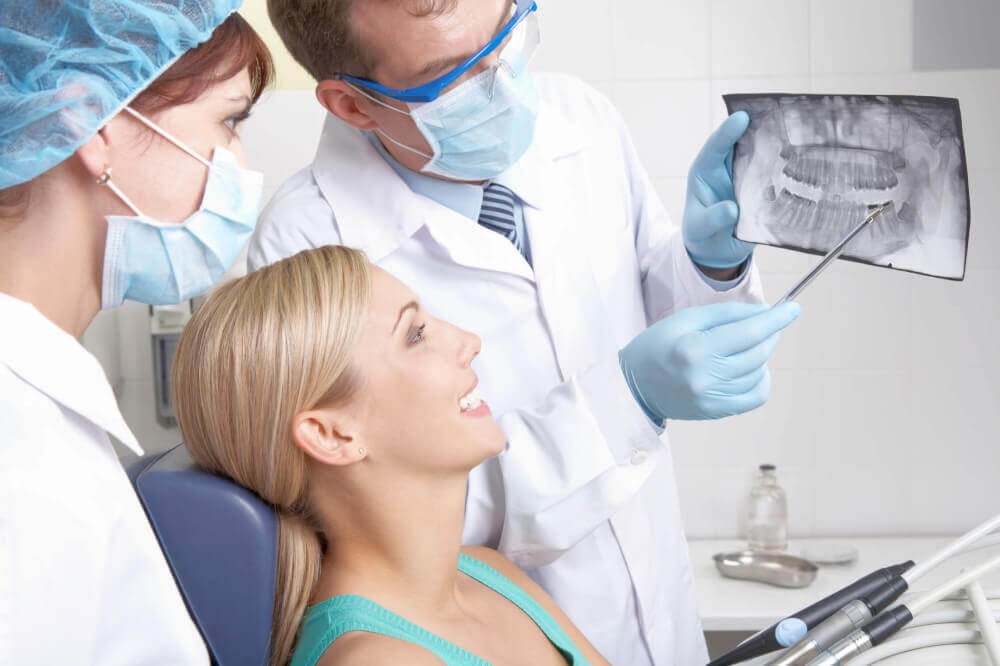 BE PROACTIVE WITH YOUR ORAL HEALTH BY GETTING A DENTAL EXAM ONCE A YEAR
One of the most important things you can do to keep your smile beautiful and healthy is get regular exams at your dentist in High Point, NC. If you have not had a dental exam or have not had one in a long time, you may not know what is going to happen. Modern dental techniques and equipment at DentalWorks - High Point make dental exams faster and easier than ever. However, if you have dental fears and anxieties, we can help keep you comfortable during your exam with sedation options, like nitrous oxide gas or oral-conscious medication. Read on to learn about the importance of dental exams and what you should expect during your appointment.
WHY ARE DENTAL EXAMS IMPORTANT?
You use your mouth every day, so you want to make sure that you take good care of it. It is not enough that you brush and floss your teeth twice a day because you are not able to catch or treat certain things, like the early stages of gum disease or a cavity. A dental exam can help you identify the oral hygiene problems that you cannot see. If your High Point, NC dentist can catch the problem in its early stages, it could save you a lot of time, pain, and money.
WHAT IF I HAVE NEVER HAD A DENTAL EXAM?
If this is your first dental exam at a practice, you will have to fill out some paperwork, which can include your previous dentists, any pain that you might have, and any medications you might be taking. Most dental practices in High Point, NC ask that you arrive 15 minutes before your appointment time so you can fill out paperwork and, if you have dental insurance, give them your insurance information. If you prefer, most practices now have their new patient paperwork on their website so you can fill it out before your appointment. Even if you do have your paperwork already filled out, you should still arrive early in case the practice has additional questions and so you can relax.
OVERCOMING DENTAL FEARS AND ANXIETIES
Many people avoid going to the dentist even for a routine dental exam because of dental fears and anxieties. This is usually caused by a previous bad experience at the dentist. To help you overcome anxiety or fears, DentalWorks - High Point offers sedation dentistry. During routine exams and cleanings, we can help keep you calm and comfortable with either nitrous oxide gas or oral-conscious sedation medication. When you contact our office in High Point, NC to make your appointment, let us know if you are interested in sedation dentistry so we can schedule a consultation with your dentist to determine if you are a good candidate and then discuss your options.
THE DENTAL EXAM:
UNDERSTANDING YOUR CONCERNS
Before your physical dental exam, your dentist will ask if you have any concerns about your teeth, gums, and jaw. This could be something as small as mild pain when you chew or a sore in your mouth. This will help your dentist identify and diagnose any oral health problems you may have.
DIGITAL X-RAYS
One of the first things most dentists do with a new patient is get a set of digital x-rays. A basic view of your teeth is usually taken once a year or more often if your dentist suspects a problem. Digital x-rays can help your dentist identify problems like cavities, impacted teeth, and more. Every few years, your dentist will take a full series of digital x-rays that will include your gums and jaw. This panoramic view can reveal issues with your jaw alignment and gum problems. During your exam, your dentist will review your digital x-rays and discuss any problems revealed by the images.
DENTAL CLEANING
To better evaluate the health of your mouth, your teeth will be cleaned and polished. A hygienist or dental assistant will carefully remove plaque and tartar buildup. Once this is done, your enamel will be polished to remove stains. This is a good time to ask for a demonstration of proper brushing and flossing techniques to use at home. Tell your dental team if you have any sensitivity or pain during the cleaning as it can be a sign of tooth decay and gum disease.
ORAL CANCER SCREENING
More than 200,000 people get oral cancer every year, so it is important for everyone to get checked. An oral cancer screening usually only takes about five minutes, but it can help give you peace of mind or an early start on treatment. During the screening, your dentist will inspect your teeth, gums, and tongue for any unusual areas. After this, they will palpate your jaw and throat to check for any lumps or abnormal growths.
PERIODONTAL DISEASE SCREENING
Throughout your cleaning and oral health exam, your dental team will assess the health of your gums. They will measure the depths of your gum pockets and look at the condition of your gums to check for periodontal (gum) disease. If caught early, the first stage of gum disease (gingivitis) can be treated with a scaling and root planing treatment. However, if gingivitis progresses to the next stage, periodontitis, you may require gum surgery. This is one of the many reasons why it's important to get regular dental exams, so you can avoid invasive and expensive procedures.
DISCUSSING YOUR RESULTS
Once your exam and cleaning are finished, your dentist will discuss your results. Hopefully, you will get a good report and you can schedule your next appointment. However, if your dentist finds a problem, like a cavity, gum disease, or oral cancer, they will discuss your treatment options. Once you and your dentist have decided on a treatment plan, you can schedule your procedure.
SCHEDULE YOUR NEXT DENTAL EXAM
Make sure your smile is as healthy as it can be by getting regular dental exams by your dentist in High Point, NC. Going to your dentist at least once a year for a dental exam can help you find and treat problems early so you avoid pain as well as invasive and expensive procedures. If you're avoiding the dentist because of dental fears and anxieties, contact our office in High Point, NC and speak to one of our team members. DentalWorks - High Point offers different sedation methods to keep you calm and comfortable during your dental exam so you can get the care you need.