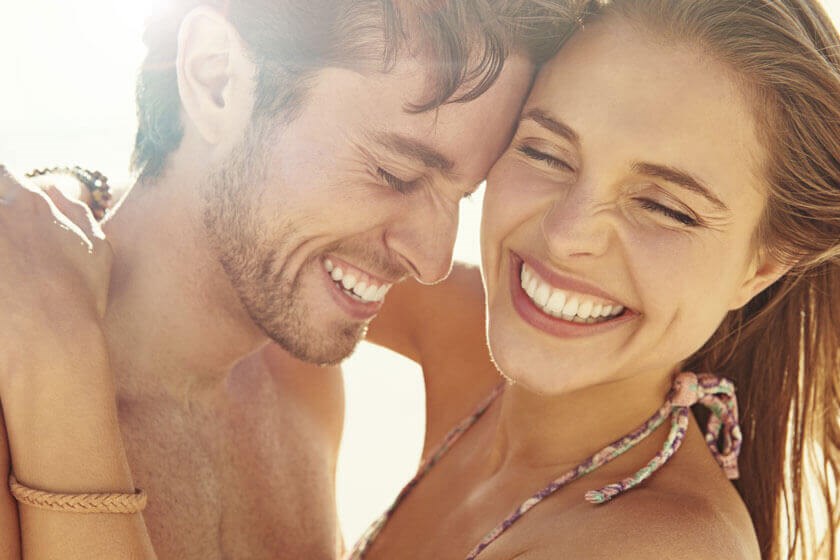 ALWAYS WORRIED ABOUT YOUR BREATH?
Few things make it hard to enjoy an intimate moment like bad breath. While everyone has bad breath occasionally, some people struggle with chronic or severe bad breath. Also known as halitosis, worrying about bad breath can be a problem for men and women of all ages. If you struggle with bad breath, schedule an appointment with a board-certified dentist in High Point, NC to find out if a bigger issue is causing your halitosis and what you can do to treat it. Our team at DentalWorks - High Point reviews some of the most common causes of bad breath, how you can treat halitosis, and ways to prevent breath problems in this article.
TOP CAUSES OF BAD BREATH:
STINKY FOODS
Garlic, onions, certain spices, and coffee all cause odors that may linger even if you've brushed or popped a breath mint. The smell of these foods may remain as long they are being digested by your stomach.
SMOKING
Smoking cigarettes or using other tobacco products will leave you with bad breath. This distinct bad odor can often be smelled by others, even if you don't smell it.
ACID REFLUX
Chronic acid reflux is bad for both your stomach and breath. The acid that builds up in your stomach can get caught in the back of your throat, leaving you with bad breath.
POOR DENTAL CARE
If you don't brush and floss your teeth every day or if you're not doing it correctly, you may have bad breath. Leaving bits of food in your teeth may also lead to dental decay (cavities) and gum disease.
DRY MOUTH
A healthy production of saliva in your mouth helps to rinse away debris and bacteria that cause bad breath and other problems. If you have a dry mouth, this may be contributing to your halitosis.
AN INFECTION
Halitosis can be a symptom of a larger problem. An oral infection (for example, cavities and gum disease) can cause bad breath if it is not treated.
DIAGNOSING HALITOSIS
If you have chronic bad breath, schedule an oral health examination and consultation with a board-certified dentist in High Point, NC. Be prepared to talk about your diet, oral hygiene habits, when your halitosis started, and your medical history. This will all help your dentist diagnose the source of your halitosis. During the physical exam, your dentist will check the health of your teeth, gums, and jaw, as well as feeling your neck for lumps and swelling. Digital x-rays or other diagnostic tests may be needed to help your dentist identify the problem. Once your examination is complete, your dentist will talk to you about the results and treatment options to improve your breath.
TREATING HALITOSIS
At DentalWorks - High Point, we offer custom treatment plans to eliminate your halitosis problem. The treatment your dentist recommends for your halitosis will depend on the underlying source. Your treatment may be as simple as altering your at-home dental hygiene routine or visiting the dentist more often for deep cleanings. If you have an infected tooth, you may need a root canal. Bad breath caused by gum disease may be fixed with a scaling and root planing treatment or periodontal surgery. Your dentist may also recommend visiting a general practitioner if your bad breath is related to chronic acid reflux or another medical problem.
PREVENTING HALITOSIS
BRUSH TWICE DAILY
Remove food debris and odors by brushing your teeth at least twice a day. Talk to your dentist about proper brushing technique and if they recommend a special toothpaste. In the morning, try brushing your teeth after you eat breakfast rather than first thing in the morning.
FLOSS EVERYDAY
Make sure you are getting the debris and bacteria trapped between your teeth by flossing at least once a day. Try flossing your teeth before you brush, so you can rinse everything away, rather than just moving it throughout your mouth.
USE MOUTHWASH
If you can't brush your teeth after you eat or drink, rinse with mouthwash. Better than sugary breath mints, a mouthwash will rinse away debris and bacteria during the day and gives you fresher breath.
CLEAN YOUR TONGUE
After you've flossed and brushed your teeth, gently scrub your tongue. Some people use special tongue brushes or scrapers, but your regular toothbrush and toothpaste should be enough to remove bacteria and lingering odors.
STOP SMOKING
Reduce your risk of developing oral cancer and improve your breath by quitting tobacco products. Talk to your doctor about tobacco cessation methods that may help you quit.
GO TO YOUR DENTIST
In addition to keeping your teeth clean at home every day, you need to visit a dentist in High Point, NC every six months. Professional cleanings remove built-up plaque and tartar from your teeth that can contribute to bad breath. During your oral health exam, your dentist can diagnose and treat issues, like cavities or gum disease, that if left untreated, can cause bad breath and other serious problems.
DRINK MORE WATER
Rinse away bacteria and lingering odors by staying hydrated. Drinking plain water throughout the day can also alleviate dry mouth, which often leads to halitosis.
CHANGE YOUR DIET
If you're worried about bad breath, consider avoiding garlic, onions, spicy foods, coffee, and other known culprits of halitosis. If you do eat any of these things, make sure you use a mouthwash or brush your teeth afterward to help minimize odors.
FIGHT BAD BREATH AT THE SOURCE
If you're constantly worried about your breath or frequently popping mints, schedule an appointment with a board-certified dentist in High Point, NC. At DentalWorks - High Point, we work with patients to discover the source of bad breath and then create a custom treatment plan. You may need to tweak your diet or improve your oral hygiene habits, but we'll help you get fresher breath and more confidence when you get close to someone special.