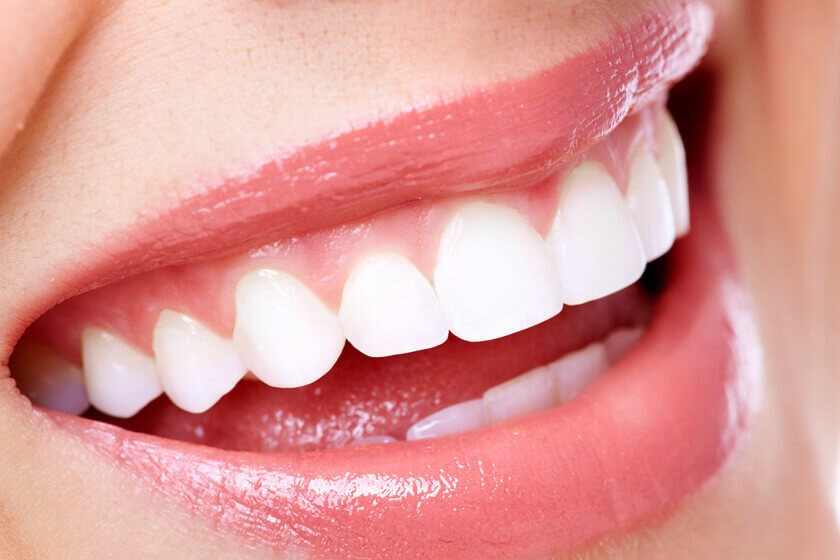 ORAL HEALTH PROBLEMS HAVE THE POTENTIAL TO EXTEND BEYOND YOUR MOUTH
Every single area of your body is connected, so problems that originate in one spot can have a far-reaching impact. In today's article, our team at DentalWorks - High Point examines the links between your oral health and your general health. Hundreds of studies are being conducted all over the world that are seeking to determine how oral health affects overall health, as well as how overall health can impact oral health. Poor oral health (especially gum disease) can increase your potential for developing heart disease, make it more difficult to manage diabetes, and, in women who are expecting, affect the baby's health. All of these are excellent reasons to make sure you have a good oral health routine at home and schedule regular appointments with a dentist in High Point, NC.
HOW DOES YOUR ORAL HEALTH AFFECT YOUR OVERALL HEALTH?
Your mouth is the gateway to the heart, stomach, and other vital organs. It makes sense that an infection or inflammation in the mouth can promptly advance to other areas of your body. These are some of the most alarming conditions that may be influenced by oral health:
PREGNANCY ISSUES
The fluctuations in hormones during pregnancy can put women at greater risk for developing gum disease. Pregnancy gingivitis causes red, swollen gums that bleed easily. Having advanced periodontal disease (periodontitis) during pregnancy has been connected to premature birth and low birth weight. So, it's crucial for women to brush and floss every day to head off gum disease and other oral health problems.
HEART DISEASE
There is evidence that indicates that inflammation in the mouth (usually from gum disease) can increase a person's probability of having a heart attack or stroke. Research is being done to examine the theory that oral bacteria can lead to swelling in the arteries.
DIABETES
Individuals with diabetes need to pay extra attention to their gum health to help control their insulin levels. Recurring or untreated periodontal disease can make it tougher for your body to manage blood sugar. In the event that you have trouble managing your diabetes, schedule an appointment with a dentist in High Point, NC to determine if gum disease might be part of your problem
DEMENTIA
Scientists are examining the connection between good oral health and better cognitive function in seniors. For patients with Alzheimer's disease, there is a probable link to poor oral health. Dementia and poor cognitive function often lead to more dental problems, probably because the patient has trouble keeping to their home oral care routine.
IMPORTANT ORAL HYGIENE STEPS
There are several things you can do to improve or retain your oral health and, consequently, your overall health. These include a good oral hygiene routine at home and visiting your dentist in High Point, NC regularly.
TALK TO YOUR DOCTOR ABOUT YOUR ORAL HEALTH
If your general practitioner is treating you for diabetes or heart disease, he or she needs to know about any periodontal problems. Gum disease can have a significant impact on your general health.
BRUSH TWICE A DAY
At least twice each day, you should be brushing your teeth for a minimum of two minutes with a fluoridated toothpaste. Make sure you are not pressing too hard with the brush, since this can wear down your enamel and cause gum recession.
TALK TO YOUR DENTIST ABOUT YOUR MEDICAL HISTORY
When speaking to your dentist, be frank regarding your medical history and any current conditions. Let him or her know if you have a family history of heart disease, diabetes, or gum disease. You may need to have oral health examinations more often than once a year.
HANDLE ORAL HEALTH PROBLEMS PROMPTLY
If your dentist finds a problem, make sure you schedule an appointment promptly to get it addressed. If you have any symptoms of an oral health issue, such as persistent toothaches, inflamed or bleeding gums, or difficulty chewing, you should schedule an appointment.
GET ANNUAL ORAL EXAMINATIONS
During your annual oral health exam, your dental team will use digital x-rays and other diagnostic equipment to check for concerns. Early diagnosis of problems can help you avoid worse problems later. Plus, issues that are caught early can typically be remedied with briefer, noninvasive treatments.
FLOSS EVERY DAY
Flossing is especially important in warding off gum problems. You should floss at least once every day to remove the plaque and debris from between your teeth. To check that you are flossing correctly, ask your dentist or hygienist to demonstrate the best way to floss at your next appointment.
SCHEDULE PROFESSIONAL CLEANINGS BI-ANNUALLY
To remove the plaque and tartar that can build up on your teeth, you need to visit a dentist in High Point, NC at least twice a year to receive a professional cleaning. During these cleanings, your dentist will check your gum pockets and look for other signs of gingivitis (the initial stage of gum disease).
CONSIDER PREVENTIVE TREATMENTS
To improve your oral health, speak to your dental practitioner about getting preventive treatments to help in defending against dental problems. This might include dental sealants, which help protect your back teeth from cavities, or fluoride rinses to fortify your enamel.
IMPROVE YOUR ORAL HEALTH TO BETTER YOUR GENERAL HEALTH
Start taking care of your oral health and strengthen your overall health. There is evidence to suggest that inflammation and bacteria in your mouth might be damaging to your health, both currently and later on. Taking care of your mouth is a crucial part of your overall wellness, so make an appointment with a dentist in High Point, NC to get an oral health assessment and professional cleaning. If you're looking for a fantastic team of experienced dental professionals who offer preventive care as well as restorative treatments, get in touch with DentalWorks - High Point. We would be pleased to help your whole family get stunning, healthy smiles at our practice in High Point, NC.