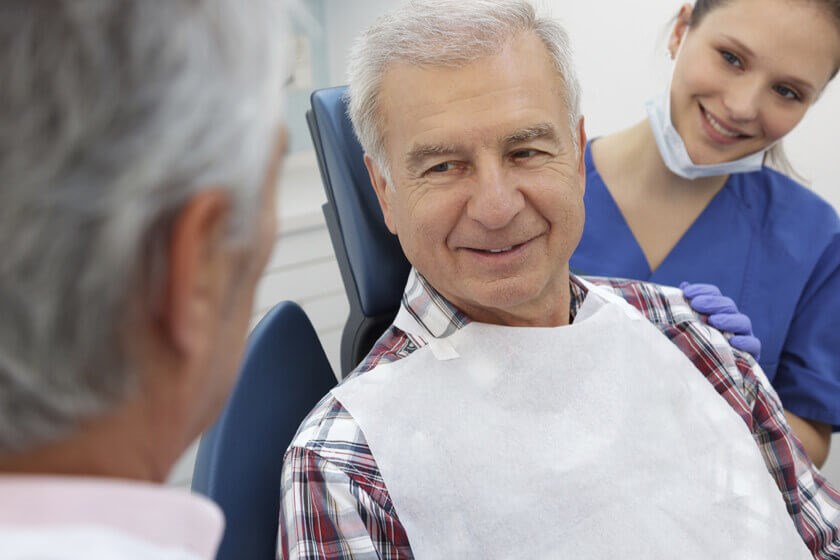 An individual's happiness, temperament, and wellness can be positively impacted by smiling. But if you're uncomfortable with your smile, you probably won't feel confident about showing it around others. Our staff at DentalWorks - High Point has set out to help individuals fall in love with the appearance of their teeth by offering effective and innovative oral treatments to elevate both the look and condition of their smile. Those who usually conceal their teeth in social contexts and people who simply think that their dental wellness could improve—are advised to speak to our team and find out about their possibilities for effective dental services. From routine dental services to more intricate treatments, we meet the varying requirements of our clients by implementing caring and personalized approaches. We invite you to explore this blog and find out more about the ways today's dental options could address an expansive scope of concerns to enable you to achieve your best smile.
LEARNING THE VALUE OF REGULAR DENTAL HYGIENE
Everyone should be allowed to achieve a smile that's pretty, healthy, and confident. An integral aspect of having and maintaining a hygienic smile is through routine dental treatment from a dental practitioner committed to your oral health. Having your teeth expertly cleaned a minimum of two times per year can decrease plaque, buildup, and yellowing, create better breath, and lessen your chances of developing tooth decay and gum disease. Yearly dental evaluations allow our dental team to diagnose and address disorders as they develop, usually freeing you from more intensive types of procedures and greater costs in the future. Even simply keeping up with regular tooth-cleaning and flossing habits should contribute a great deal as it relates to making sure that your smile is as beautiful and strong as possible. Good dental care plays an incredibly essential role in maintaining exceptional oral health now and for years to come.
INNOVATIVE ORAL SERVICES TO CREATE A LOVELY AND CLEAN SMILE
Although missing, misaligned, or cracked teeth may leave individuals feeling embarrassed by their smiles, correcting these issues typically reduce difficulties with biting into food, talking and, additionally, their overall quality of life. Seeking out dental care on a consistent schedule, or when you develop urgent oral wellness needs, can help you keep a healthy, attractive smile. If you notice problems with your smile that annoy you, or when you have different concerns regarding the appearance and condition of your teeth, treatment from our staff could be precisely what you're looking for to elevate your dental wellness. Here are several of the most common modern dentistry services made accessible by our experienced High Point, NC dental professionals.
Composite resin fillings often preserve teeth that have been impacted by tooth decay.
Teeth that contain decay or other types of deterioration can influence the health of the smile. To treat these issues, our dental care providers are proud to provide composite fillings that reconstruct the compromised area within the tooth. The material then fuses beautifully with the rest of the tooth. Composite resin fillings are safe and durable and feel like natural tooth enamel.
Caps are applied for many different circumstances.
Crowns, or caps, are oral restorations that completely seal off and return the support, health, and aesthetic appeal of certain teeth that have had cavities, fractures, or different types of damage. At our facility in High Point, NC, our oral care providers implement durable ceramic, porcelain, and other materials to create dental crowns as well as enhance function and aesthetic appeal. Tooth caps may treat both cosmetic and corrective issues to improve the beauty and health of your teeth.
Dental implants are considered the latest ideal treatment for tooth replacement.
An empty area in your smile as a result of a lost tooth can usually affect your ability to eat. It can also diminish your willingness to smile, laugh, and engage with people. Implant-supported restorations replace lost teeth by giving the visual effects, function, and feeling of real teeth. Ask our staff about your tooth restoration solutions and let us help you decide if dental implants may enhance the condition of your dental health.
Individuals can receive to teeth alignment options at any age.
Even teeth are typically more aesthetically pleasing and simpler to clean and floss, which usually makes them healthier in general when compared to misaligned teeth. Teeth alignment treatments are designed to gently shift the teeth to a more ideal placement in relation to the jaw and improve oral function. Conditions such as misalignment, crooked teeth, overcrowding, and spaces could all be improved with orthodontic treatments.
Gum contouring can elevate both the well-being and appearance of your teeth.
If people have too much gum tissue, it could coversome of the enamel, making the teeth seem too short and fostering an environment for periodontal issues. To create a more proportionate look and to elevate a person's dental wellness, we can provide a gum contouring treatment that removes a small amount of the redundant tissue and modifies the gums to delicately frame the teeth.
Teeth whitening is a sought-after service among people of all ages.
As one of the most sought-after oral services, teeth whitening can enhance the total visual appeal of the teeth by erasing years' worth of discoloration. In-office whitening service performed at DentalWorks - High Point is personalized to achieve your individual needs and can whiten your teeth a number of shades to produce a younger-looking and glowing smile. When coffee, tobacco, or the aging process have dampened the beauty of your smile, professional teeth brightening might be a great way to improve your aesthetic appeal.
GRANT YOUR DENTAL HEALTH THE FOCUS IT NEEDS
If you experience common concerns with your teeth or need more invasive forms of care, our staff provides the modern dental alternatives you require for a desirable and bright smile. General dental intervention should enable you to sustain the visual appeal and wellness of your teeth. It's necessary to have biannual dental check-ins to ensure that any concerns are identified and treated promptly. Advanced dentistry techniques give a diverse range of services to enable you to enhance your oral wellness. When you get high-quality dental care, you won't feel the need to be self-conscious of your smile anymore. Plan your consultation with our highly trained team in High Point, NC to take the initial leap toward getting a shining and confident smile.