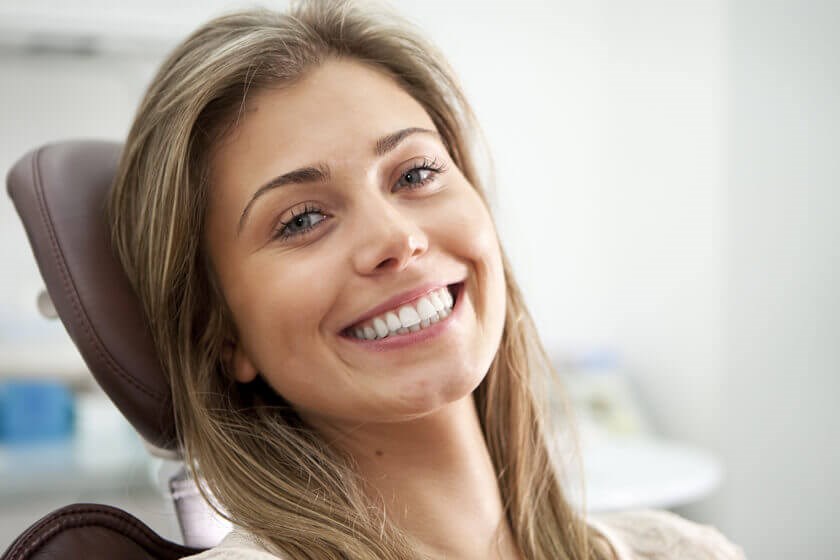 Lots of people want a prettier smile. Professional teeth whitening is a sought-after cosmetic dentistry method because of its multiple benefits.
Over-the-counter tooth-whitening materials cannot match the dazzling results of professional teeth whitening.
Tailored Treatments And Results
Generally, in cosmetic dentistry, a one-size-fits-all process does not work for everyone. Patients' wants and needs are extremely different. Dental professionals utilize their education and experience while evaluating teeth to determine the cause of any stains.
In addition, the dental practitioner will go over your previous and future cosmetic dentistry care you plan to undergo that could impact your beautiful outcome.
For example, it may be reasonable to wait before getting new crowns and veneers. This will allow the dentist to create crowns and veneers that match the tone of your newly whitened, gorgeous teeth.
Tooth whitening is a bit more difficult for those who have dental restorations. Since whitening treatments cannot remove stains on dental restorations, it could be necessary for your dentist to use several techniques to ensure that your teeth are a consistent color.
Finally, the dentist will determine a customized treatment plan that is most effective for you. She or he will also establish the number of whitening visits necessary to get your best results.
Medical-strength Whitening Gels
Store-bought teeth whitening kits typically contain a minimal degree of whitening agents compared to lightening systems applied during professional teeth whitening.
Also, difficult trays and uncomfortable strips may cause irregular results and routinely only brighten teeth one shade with each application. Before a professional teeth whitening session, patients can pick the shade of whiteness they hope to achieve.
At DentalWorks - High Point in High Point, NC, our team performs brief laser teeth whitening treatments using a system called ZOOM.
ZOOM has a special hydrogen peroxide-based gel that is applied to each tooth individually. The remarkable gel is activated by a laser that penetrates the tooth and whitens the dingey enamel. This system can whiten the teeth up to six to ten shades. We recommend that patients who receive laser whitening procedures set up professional cleanings twice annually. This cleaning will help eliminate new unsightly stains and make sure your teeth stay healthy.
Additional Comfort
Often, patients who utilize at-home teeth whitening kits may endure tooth pain after a few treatments. This might take place when the hydrogen peroxide enters the exterior of the teeth or when utilize whitening systems with poorly sized strips and trays that irritate the gums and lips. The trained dentists at DentalWorks - High Point in High Point, NC take careful steps to head off such issues.
During a ZOOM laser whitening treatment, patients' gums and lips are protected to ensure that the whitening products affect only the teeth. Next, the dentist will apply the bleaching gel to each tooth. To shield the eyes from the diode-laser light, patients wear protective eyewear. Although the procedure is painless for the majority of patients, a topical anesthetic could be administered to help lower any worry or to calm the gag reflex.
Safer, Quicker Routines
Although pharmacy whitening gels mostly do not pose health concerns for many people, numerous attempts to lighten and brighten teeth without direction from a dental professional may lead to long-term tooth pain from sensitivity to heat and cold.
Since it may take several weeks or conceivably months to achieve distinct results with over-the-counter tooth whitening kits, such as gels, strips, and toothpaste, tenderness can be a concern. Certain types may fail entirely to create a more vivid smile. In-office teeth whitening techniques are overseen by dentists to help patients feel calm and guarantee that the teeth and gums stay safe throughout the treatment.
Longer-lasting Results
Along with the many other benefits, the effects of professional teeth whitening treatments remain much longer when compared to over-the-counter tooth whitening gels. At DentalWorks - High Point in High Point, NC, following a ZOOM teeth whitening session, patients are given a touch-up kit that has the whitening gel and made-to-order trays. These products can be utilized every six months to help sustain the whiter appearance of your teeth.
At DentalWorks - High Point, our group recommends practicing the best oral hygiene habits by regularly brushing and flossing after you have breakfast, lunch, or dinner and before bedtime.
Directly after your treatment and for approximately 24 hours, we recommend patients to avoid eating and drinking any dark-colored foods, such as berries, and beverages, such as dark juices. Whenever possible, ask for a straw for beverages that might dull the teeth.
Enhanced Self-confidence and Outlook
Recently whitened teeth can make more than an appealing smile. Men and women have increased self-confidence following their procedure, which enables them to become progressively open and perform more confidently in job environments and in other social meetings.
Further, research about the outcomes of tooth whitening has uncovered that adults with healthier gums tend to have stronger mental capacity compared to those burdened with gum disease. Whiter teeth could also shave years from your appearance and make you look more youthful.
Rely On The Experts to Elevate Your Smile's Beauty
The beautiful results produced by professional teeth lightening procedures such as ZOOM laser teeth whitening and several other professional treatments are unrivalled in their abilities to significantly transform a person's appearance and simultaneously boost one's positive attitude. We urge you to call DentalWorks - High Point and arrange an appointment with our accomplished High Point, NC cosmetic dentists, who would love to assist you in achieving a dazzling smile.